My Blog
Posts for: June, 2016
By Duren Family Dental
June 16, 2016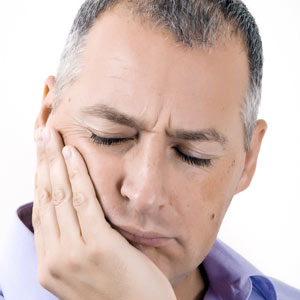 It's estimated that between 10 and 40 million adults in the U.S. suffer from chronic jaw pain and disability. Healthcare providers refer to it as temporomandibular joint disorder (TMJD), a group of conditions characterized by pain and limited function with the jaw joints, as well as related muscles and tissues.
People with TMJD often experience popping, clicking or grating sounds when they move their lower jaw. The more serious symptoms, however, are severe pain and limited movement of the jaw. The causes of TMJD haven't been fully substantiated, but it's believed to be influenced by a person's genetic background, their gender (most patients are women of childbearing age), their environment and behavioral habits. This uncertainty about the underlying causes has made it difficult to improve treatment strategies for the disorder.
One promising area of research, though, is suspected connections between TMJD and other health problems. In one survey of over 1,500 TMJD patients, nearly two-thirds indicated they had three or more other chronic conditions. Among the most frequently named were fibromyalgia, chronic fatigue syndrome, rheumatoid arthritis, and sleep disturbances.
We're not quite sure how or why TMJD might be linked to these other conditions, but further study is underway. Researchers hope any knowledge uncovered could lead to advances in our ability to diagnose, treat and prevent TMJD.
Until then, the more traditional treatment approach remains the best course of action: medication to relax muscles and relieve pain; thermal therapies using hot and cold compresses during flare-ups; and physical therapy. Switching to softer foods temporarily may also give jaw muscles a rest from over-activity. Although jaw surgery is an option, we should consider it a last resort after other therapies have proven altogether ineffective in relieving pain and restoring function.
If you suspect you have TMJD, please visit a medical doctor first. Other conditions could mimic the symptoms of the disorder and would need to be ruled out first. If the diagnosis is TMJD, you're not alone. You can receive information, support and updates on the latest research by visiting the TMJ Association at www.tmj.org.
If you would like more information on chronic jaw pain, please contact us or schedule an appointment for a consultation. You can also learn more about this topic by reading the Dear Doctor magazine article "Chronic Jaw Pain and Associated Conditions."
By Duren Family Dental
June 01, 2016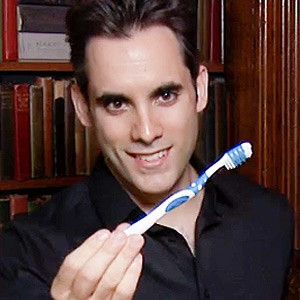 Magician Michel Grandinetti can levitate a 500-pound motorcycle, melt into a 7-foot-tall wall of solid steel, and make borrowed rings vanish and reappear baked inside bread. Yet the master illusionist admits to being in awe of the magic that dentists perform when it comes to transforming smiles. In fact, he told an interviewer that it's "way more important magic than walking through a steel wall because you're affecting people's health… people's confidence, and you're really allowing people to… feel good about themselves."
Michael speaks from experience. As a teenager, his own smile was enhanced through orthodontic treatment. Considering the career path he chose for himself — performing for multitudes both live and on TV — he calls wearing an orthodontic device (braces) to align his crooked teeth "life-changing." He relies on his welcoming, slightly mischievous smile to welcome audiences and make the initial human connection.
A beautiful smile is definitely an asset regardless of whether you're performing for thousands, passing another individual on a sidewalk or even, research suggests, interviewing for a job. Like Michael, however, some of us need a little help creating ours. If something about your teeth or gums is making you self-conscious and preventing you from smiling as broadly as you could be, we have plenty of solutions up our sleeve. Some of the most popular include:
Tooth Whitening. Professional whitening in the dental office achieves faster results than doing it yourself at home, but either approach can noticeably brighten your smile.
Bonding. A tooth-colored composite resin can be bonded to a tooth to replace missing tooth structure, such a chip.
Veneers. This is a hard, thin shell of tooth-colored material bonded to the front surface of a tooth to change its color, shape, size and/or length; mask dental imperfections like stains, cracks, or chips, and compensating for excessive gum tissue.
Crowns. Sometimes too much of a tooth is lost due to decay or trauma to support a veneer. Instead, capping it with a natural-looking porcelain crown can achieve the same types of improvements. A crown covers the entire tooth replacing more of its natural structure than a veneer does.
If you would like more information about ways in which you can transform your smile, please contact us or schedule an appointment for a consultation. You can also learn more about the techniques mentioned above by reading the Dear Doctor magazine articles "Teeth Whitening," "Repairing Chipped Teeth," and "Porcelain Crowns & Veneers."