My Blog
Posts for: November, 2017
By Duren Family Dental
November 26, 2017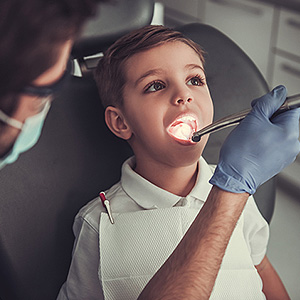 The development of your child's teeth, gums and jaw structure is an amazing process. But while it largely occurs on its own, we can't take it for granted—we'll need to do our part to ensure their mouth stays free from the effects of disease and injury.
That starts first and foremost with early oral hygiene practices. And we do mean early, even before teeth begin to erupt: a simple habit of wiping their gums after feeding with a clean, damp cloth helps reduce the growth of bacteria, the leading cause of dental disease.
Once teeth do appear, you can begin brushing them every day with just a smear of toothpaste. You can increase this to a pea-sized dose around age 2, as well as begin teaching them to brush and later floss for themselves.
Regular dental visits are the next pillar of preventive care. By and large it's best to begin visits around their first birthday. Their primary teeth should be coming in at an even pace by then; and the earlier you begin visits the easier it will be for them to become used to them as a routine part of life.
Dental visits are essential for keeping bacterial plaque under control, as well as monitoring overall dental health. It's also an opportunity to apply other preventive measures such as sealants that discourage tooth decay development on biting surfaces and topical fluoride for strengthening enamel.
Dental visits also provide frequent opportunities to detect bite problems or other situations as they're emerging. Recognizing these early gives us a chance to intervene with less invasive treatments that could prevent or minimize more invasive treatments later.
You also don't want to forget about the other major cause of dental problems—traumatic injuries. You can lessen this risk by limiting your child's exposure to hard, sharp objects like furniture or some toys. And if they become involved with contact sports, it's a good idea to invest in a custom mouthguard to protect their teeth and mouth from blunt force trauma.
As always, we're here to support you and give you advice on other ways to keep your child's dental development on track. Together we'll give your child the best chance possible to enter adulthood with a healthy mouth.
If you would like more information on dental care for your child, please contact us or schedule an appointment for a consultation.
By Duren Family Dental
November 11, 2017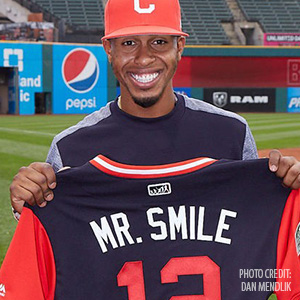 At the first-ever Players Weekend in August 2017, Major League Baseball players wore jerseys with their nicknames on the back. One player — Cleveland Indians shortstop, Francisco Lindor — picked the perfect moniker to express his cheerful, fun-loving nature: "Mr. Smile." And Lindor gave fans plenty to smile about when he belted a 2-run homer into the stands while wearing his new jersey!
Lindor has explained that he believes smiling is an important part of connecting with fans and teammates alike: "I've never been a fan of the guy that makes a great play and then acts like he's done it 10,000 times — smile, man! We've got to enjoy the game."
We think Lindor is right: Smiling is a great way to generate good will. And it feels great too… as long as you have a smile that's healthy, and that looks as good as you want it to. But what if you don't? Here are some things we can do at the dental office to help you enjoy smiling again:
Routine Professional Cleanings & Exams. This is a great place to start on the road toward a healthy, beautiful smile. Even if you are conscientious about brushing and flossing at home, you won't be able to remove all of the disease-causing dental plaque that can hide beneath the gum line, especially if it has hardened into tartar, but we can do it easily in the office. Then, after a thorough dental exam, we can identify any problems that may be affecting your ability to smile freely, such as tooth decay, gum disease, or cosmetic dental issues.
Cosmetic Dental Treatments. If your oral health is good but your smile is not as bright as you'd like it to be, we can discuss a number of cosmetic dental treatments that can help. These range from conservative procedures such as professional teeth whitening and bonding to more dramatic procedures like porcelain veneers or crowns.
Tooth Replacement. Many people hide their smiles because they are embarrassed by a gap from a missing tooth. That's a shame, because there are several excellent tooth-replacement options in a variety of price ranges. These include partial and full dentures, bridgework, and dental implants. So don't let a missing tooth stop you from being Mr. (or Ms.) Smile!
If you'd like more information about oral health or cosmetic dentistry, please contact us or schedule an appointment for a consultation. You can also learn more by reading the Dear Doctor magazine articles "Beautiful Smiles by Design" and "The Impact of a Smile Makeover."