My Blog
Posts for: June, 2018
By Duren Family Dental
June 20, 2018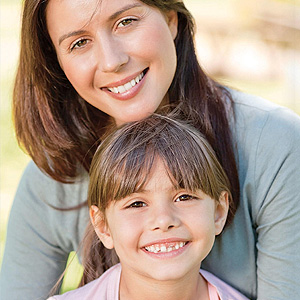 It's often best health-wise to preserve even the most troubled tooth—including a child's primary ("baby") tooth. If that sounds like too much effort for a tooth that lasts only a few years, there's a big reason why—if it's lost prematurely, the incoming permanent tooth above it could erupt out of position.
Preserving a decayed primary tooth could include procedures similar to a root canal treatment, commonly used in adult permanent teeth with inner decay. However, we may need to modify this approach to protect the primary tooth's pulp. This innermost layer plays a critical role in early dental development.
Because an adult tooth has reached maturity, removing diseased pulp tissue has little effect on its permanent health. But the pulp contributes to dentin growth (the layer between it and the outer enamel) in primary and young permanent teeth, so removing it could ultimately compromise the tooth's long-term health.
Our goal then with a child's tooth is to remove as much diseased tissue as possible while involving the pulp as little as possible. What techniques we use will depend on how much of the pulp has become infected.
For example, if decay has advanced to but hasn't yet penetrated the pulp, we may remove all but a small amount of the decayed structure just next to the pulp to avoid its exposure. We may then apply an antibacterial agent to this remaining portion and seal the tooth to curb further infection.
If on the other hand the pulp has become infected, we may try to remove only the infected portion and leave the remaining pulp intact. We'll only be able to do this, however, if we deem the remaining pulp healthy enough to remain infection-free after the procedure. If not, we may need to remove the entire pulp as with a traditional root canal. This option, though, is a last resort due to the possible effect on dentin growth and the tooth's long-term health.
As you can see attempts to preserve a primary tooth can be quite involved. But if we can help it reach its full life span, it could mean better dental health for a lifetime.
If you would like more information on caring for primary teeth, please contact us or schedule an appointment for a consultation. You can also learn more about this topic by reading the Dear Doctor magazine article "Root Canal Treatment for Children's Teeth."
By Duren Family Dental
June 10, 2018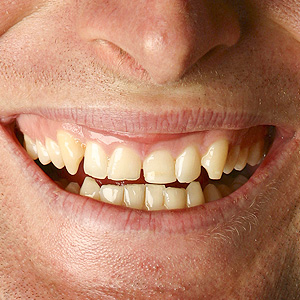 When planning for your new smile, we look at more than the condition of individual teeth. We also step back for the bigger "bite" picture: how do the teeth look and interact with each other?
If we have a normal bite, our teeth are aligned symmetrically with each other. This not only looks aesthetically pleasing with the rest of the face, it also contributes to good function when we chew food. A bad bite (malocclusion) disrupts this mouth-to-face symmetry, impairs chewing and makes hygiene and disease prevention much more difficult.
That's where orthodontics, the dental specialty for moving teeth, can work wonders. With today's advanced techniques, we can correct even the most complex malocclusions — and at any age. Even if your teen years are well behind you, repairing a bad bite can improve both your smile and your dental health.
The most common approach, of course, is braces. They consist of metal or plastic brackets bonded to the outside face of the teeth with a thin metal wire laced through them. The wire attaches to an anchorage point, the back teeth or one created with other appliances, and placed under tension or pressure. The gradual increasing of tension or pressure on the teeth will move them over time.
 Braces are versatile and quite effective, but they can be restrictive and highly noticeable. Many people, especially older adults, feel embarrassed to wear them. There is an alternative: clear aligners. These are a series of clear, plastic trays that you wear in sequence, a couple of weeks for each tray. When you change to the next tray in the series, it will be slightly different than its predecessor. As the trays change shape guided by computer-enhanced modeling, the teeth gradually move.
If you're interested in having a poor bite corrected, the first step is a comprehensive orthodontic examination. This looks closely at not only teeth position, but also jaw function and overall oral and general health.
With that we can help you decide if orthodontics is right for you. If so, we'll formulate a treatment plan that can transform your smile and boost your dental health.
If you would like more information on the cosmetic and health benefits of orthodontics, please contact us or schedule an appointment for a consultation. You can also learn more about this topic by reading the Dear Doctor magazine article "The Magic of Orthodontics."